Halloween Cat's Brush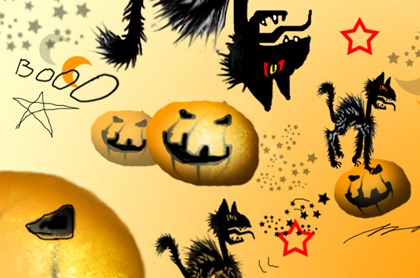 Name: Halloween Cat's Brush
Homepage: Vector Graphics
License: Creative Commons Attribution 3.0
File Type: ABR
The ABR file extension is a graphic file format created by Adobe Photoshop. ABR files contain graphic data that can be modified using appropriate photo editing software.ABR files contain brushes that can be used in the Adobe Photoshop program. The .ABR files can contain data related to the texture, shape and dynamics used for different styles of brushes within the program.