The vector of lifelike beer glasses and beer bubble, This means they're fully scalable, available to use for print or any other digital medium.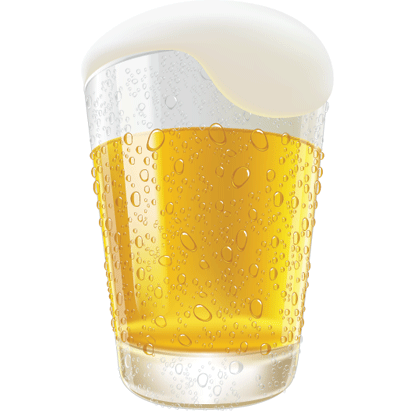 Name: Lifelike Beer Glasses and Beer Bubbles Vector Graphic
Homepage: Vector Graphics
License: Creative Commons Attribution 3.0
File Type: EPS
This image is a scalable vector graphic and can be scaled to any size without loss of resolution. This image will download as a .eps or ai file. You will need a vector editor to use this file (such as Adobe Illustrator or CorelDRAW).
You might also like:
Tags: Alcohol, Ale, Background, Backlight, Bar, Beaker, Beer, Beer Bubbles, Beverage, Booze, Brewed, Brewery, Bubbles, Celebration, Celtic, Close, Close-up, Closeup, Cold, Colored, Condensation, Condense, CorelDRAW, Culture, Decoration, Drink, Drop, Foam, Free, Frosty, Froth, Full, Glass, Golden, Holiday, Icon, Illustration, Illustrator, Ireland, Irish, Isolated, Lifelike Beer Glasses, Light, Liquid, Macro, Mug, Object, One, Paths, Pint, Pub, Single, Still, Still Life, Symbol, Table, Tavern, Toast, Toby, Traditional, Transparent, Unbottled, Vector, Vector Graphic, White, Yellow