You know how colorblind logos have become popular in the past couple years? Well, we are in the middle of creating a great colorblind font to give away here on Ars Grafik, and I wanted you to get a sneak peak at the pattern I'm using for it. So today we're giving away two free "colorblind" patterns for Illustrator–one in peaches and pinks, the other in greens and blues. This should save you time when creating things like logos, posters, and other design media. The designs have been saved as pattern swatches, so check the swatch panel when opening.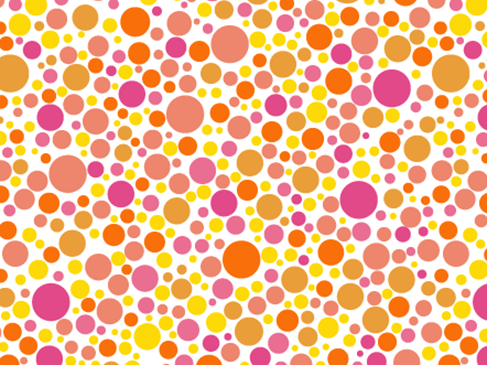 Name: Free Vector Colorblind Pattern
Copyright: http://www.arsgrafik.com/
Author: Ars Grafik
Homepage: http://www.arsgrafik.com/
License: Free for personal and commercial use.
File Type: EPS
This image is a vector illustration and can be scaled to any size without loss of resolution. This image will download as a .eps or ai file. You will need a vector editor to use this file (such as Adobe Illustrator).