Medical and health vector icon set.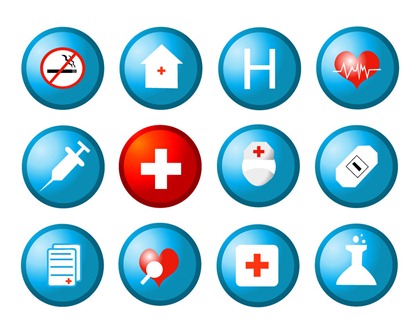 File Name: Free Medical and Health Vector Icons
File Type: EPS
File Size: 274 KB
This image is a vector illustration and can be scaled to any size without loss of resolution. This image will download as a .eps file. You will need a vector editor to use this file (such as Adobe Illustrator).
You might also like:
Tags: Adobe, Ambulance, Art, Blood, Button, Care, Chemical, Circle, Clip-art, Clipart, Colour, Concept, CorelDRAW, Cross, Design, Designer, Desktop, Doctor, Drop, Drugs, Element, EPS, First, Free, Glass, Globe, Glossy, Graphic, Handicap, Health, Healthy, Heart, Help, Hospital, Icon, Icons, Illustration, Illustrator, Image, Internet, Medical, Medicine, Modern, Nurse, Pharmacy, Photoshop, Pill, Red, Round, Set, Shape, Shiny, Sign, Square, Stethoscope, Support, Symbol, Vector, Vector Graphic, Web, Web Design, Website, White