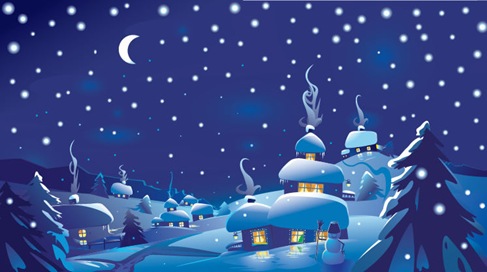 snowy landscape at night. A comet flows through the dark sky.
Name: Winter Christmas Scene Vector Illustration
Homepage: http://www.thevectorart.com/
License: Creative Commons Attribution 3.0
File Type: EPS
This image is a vector illustration and can be scaled to any size without loss of resolution. This image will download as a .eps or ai file. You will need a vector editor to use this file (such as Adobe Illustrator or CorelDRAW).
You might also like:
Tags: Art, Blue, Christmas, Clip-art, Clipart, Cold, Comet, CorelDRAW, Country, Dark, December, Drawing, Fabulous, Fairy, Flake, Forest, Free, Frost, Grass, Houses, Illustration, Illustrator, Landscape, Night, Skiing, Sky, Snow, Star, Tale, Trees, Vector, Vector Graphic, Village, White, Winter