icojoy happy to present you a new free icon set. The subjects of these icons are New Year and Christmas.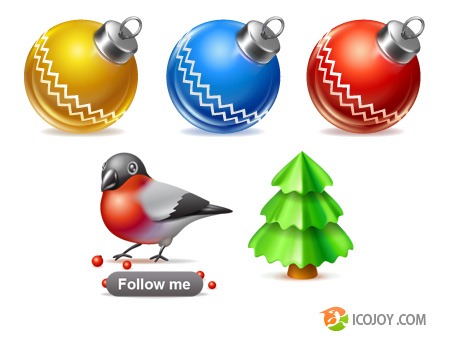 Ammount of icons: 5
Icon Sizes: 256×256, 128×128, 96×96, 64×64, 48×48, 32×32, 24×24
File Types: .png, .ico, .icns, .gif
.gif formats are optimized for lighter backgrounds.
Name: Free New Year Icons
Copyright: icojoy
Author: icojoy
Homepage: http://www.icojoy.com/
License: These icons are free to use in any kind of project unlimited times. Light versions without shadows are included.