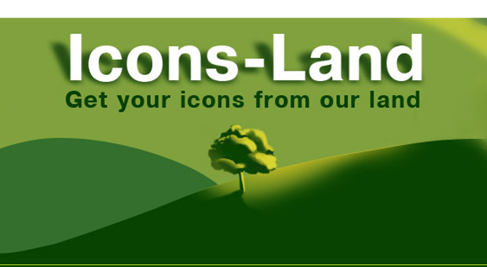 Icons are nifty little designs that add flavor to your web pages while helping to direct users to different areas of interest. You want people to click on your product or application, and presenting them with an instantly-recognizable icon helps you win that battle.
While most websites don't require a ton of icons, they do usually require several and creating these seemingly simple designs can be much more complicated than you think. Icons can go a long way in making a website look and feel professional from the very first glance. When designed correctly, they add to your website, not distract from it, and they should be made to go with the flow and feel of your site and other company graphics to add to brand recognition.
Creating your own icon design may seem like a simple task, however if you don't have knowledge of these or a design software then designing an icon yourself may not be possible. One option to getting icons without actually having to design them yourself is to download them from Internet. But the question arises here, is that from where to get these icons for any freelance design projects.  Time is precious! Icons-Land helps you save time by offering well-designed stock icons for your projects.
Icons-Land is an icon design studio with highly qualified designers that have a strong experience in designing icons.  Icons-Land offers Vista style royalty-free stock icons and custom icon design service for software developers and website designers. These icons are suitable for softwareapplications, mobile applications
With stock icons picked from Icons-Land, you'll never worry about the consistency, usability and simplicity through every icon in a set. These icon design will contribute to making your works truly stand out amongst the crowd.
Icons-Land offers icons for you in two ways: Stock Icons and Custom Designed Icons.
Stock icons are provided in .PNG format; additionally .ICO format is available on request. Vector icons are provided in .AI (Adobe Illustrator) format, and provided in sizes 16×16, 24×24, 32×32, 48×48, 64×64, 128×128, 256×256.
You can use stock icons in an unlimited number of software applications and web sites, purchased icons may be used by any number of developers or designers of your company.
Icons-Land also provides for free most of the icons for you to try in all sizes under Icons-Land Demo License Agreement.
Besides, be sure not to miss custom designed icons service when you need more icons that are not in stock icon collection, or when you wish to go with your own style (unique, personalized icons).  This type of service is nice because you won't have icons like anyone else, you won't have to give credit to another website on your site, and you can get specific icon designs that match the exact feel of your website and brand.
Icons-Land offer two types of Custom Icon Design services: Designing Exclusive Icons Set and Extending Existing Stock Icons Set. Please check they Custom Design page for more details. You can find out more about Custom Add-Ons and view samples in Icons-Land.
Beside Custom Icon Design services Icons-Land offers following services:
Animation Design
Skin Design
Software Box Design
CD/DVD Cover Design
Logo Design
3D Design